Step Inside the Castle a Dad Promised to His Son
Wooden knights and a secret passageway add to the home's magical charm.
Many kids dream of owning their own castle, but John Lavender — owner, designer and builder of the Highlands Castle in Bolton Landing, New York — made his son Jason's childhood fantasy a reality. After telling his (then) 3-year-old son that he would build him a castle, Lavender delivered on his promise, constructing it from scratch himself. Nestled in the beautiful Adirondacks and overlooking the coast of Lake George, the stone castle sits on nine acres of land and feels as though it was plucked from a medieval English countryside.
Construction on the Highlands Castle began in 1982, and ever since, Lavender has been in the process of constantly building and renovating it to perfection. Currently, the structure stands at an impressive 12,000 square feet and features 3 beds, 2.5 baths as well as a two-story tower sitting area, and a "great hall" with floor-to-ceiling windows that give you a picturesque look at Lake George. The castle also has a music/library room, sitting room, den and a covered terrace that gives you magical, panoramic views of the lake. Lavender also incorporated a sense of play into his castle design, adding a secret passageway to the downstairs bedroom, patio and entertainment room.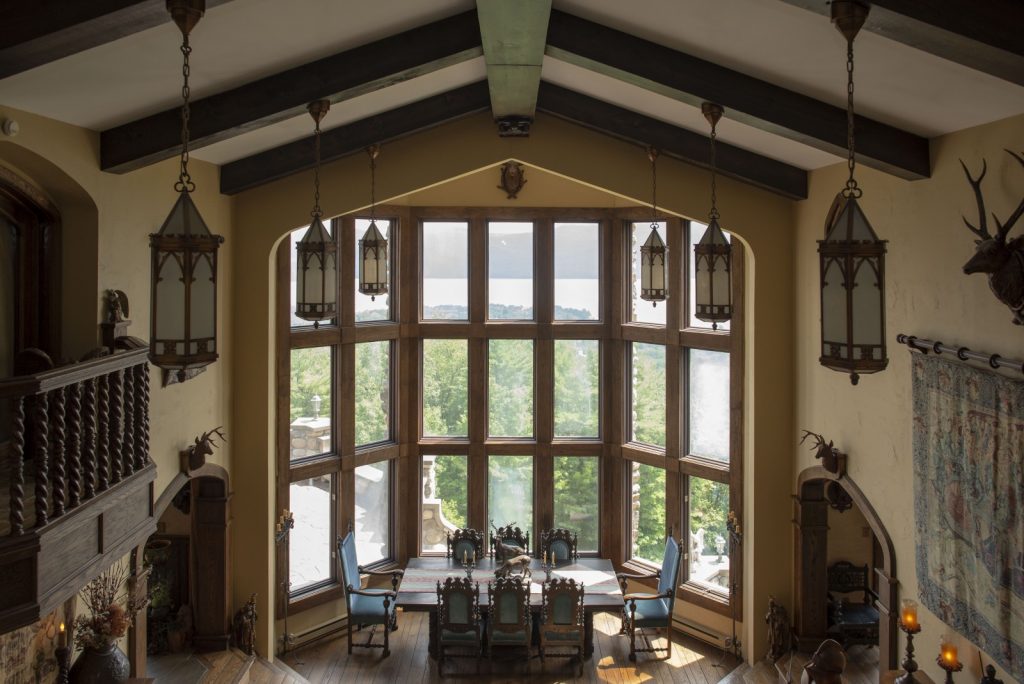 To give it a sense of old-world authenticity on the interior, the castle is filled with antiques and collectibles at every turn — ranging from beautiful pieces of furniture to sculptures to hand-carved wooden knights — that Lavender started procuring five years before he even purchased the land.
"I went out and purchased antiques year after year. And I started to just put them in storage," Lavender says. "I … was committing myself to fulfill the promise [of building the castle]."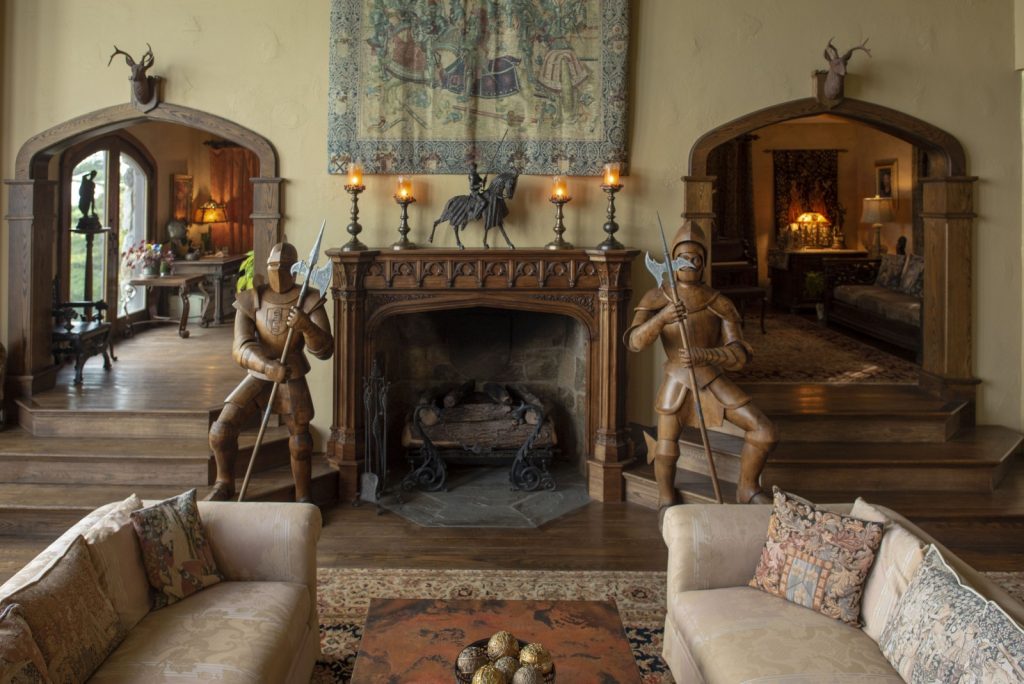 Attention to detail was important in the design and construction of Highlands Castle, which features over 800 tons of stone (placed painstakingly one at a time), custom woodworking and stained-glass doors, all lending to its antique Gothic style. Thankfully, however, the home does include some modern amenities that make castle life suitable for the 21st century, including an open concept and up-to-date kitchen, luxurious bathrooms with custom tile work, and spacious bedrooms fit for a king or queen.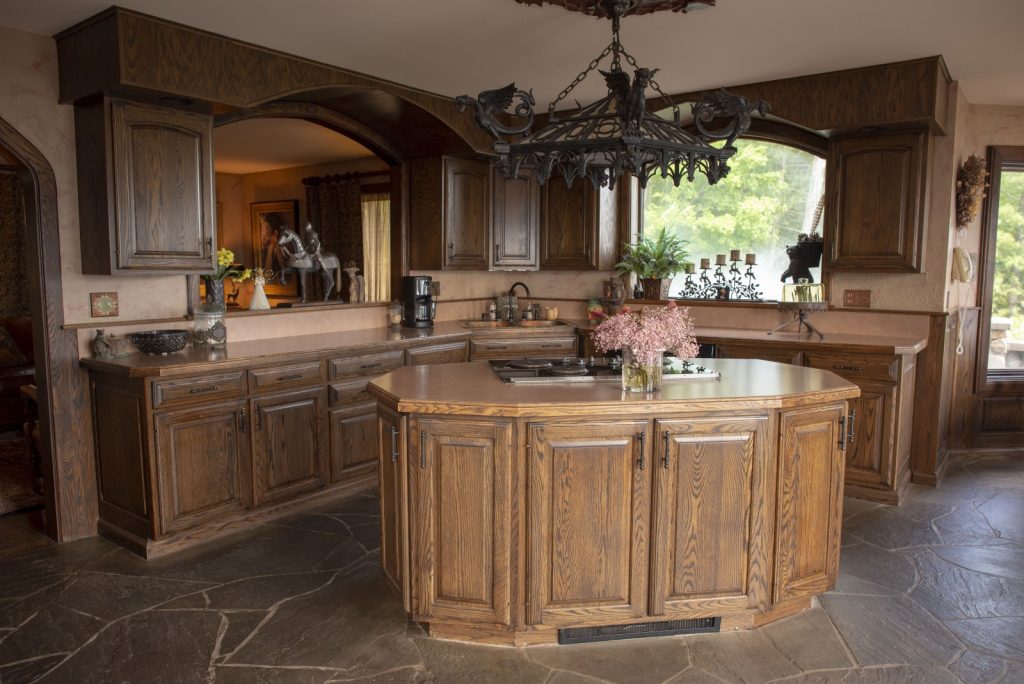 The best detail of the castle, however, is the unmatched view of Lake George, which Lavender says he never takes for granted.
"There's a lot of people will ask the same question: 'Do you ever like get tired of looking at the view? Or do you ever not look at it and just forget to look at it, take it, you know, just for granted?' And the answer is no. I mean, I can sit here and tell you that several times a day I will give thanks just for my time that I'm able to spend here," he says.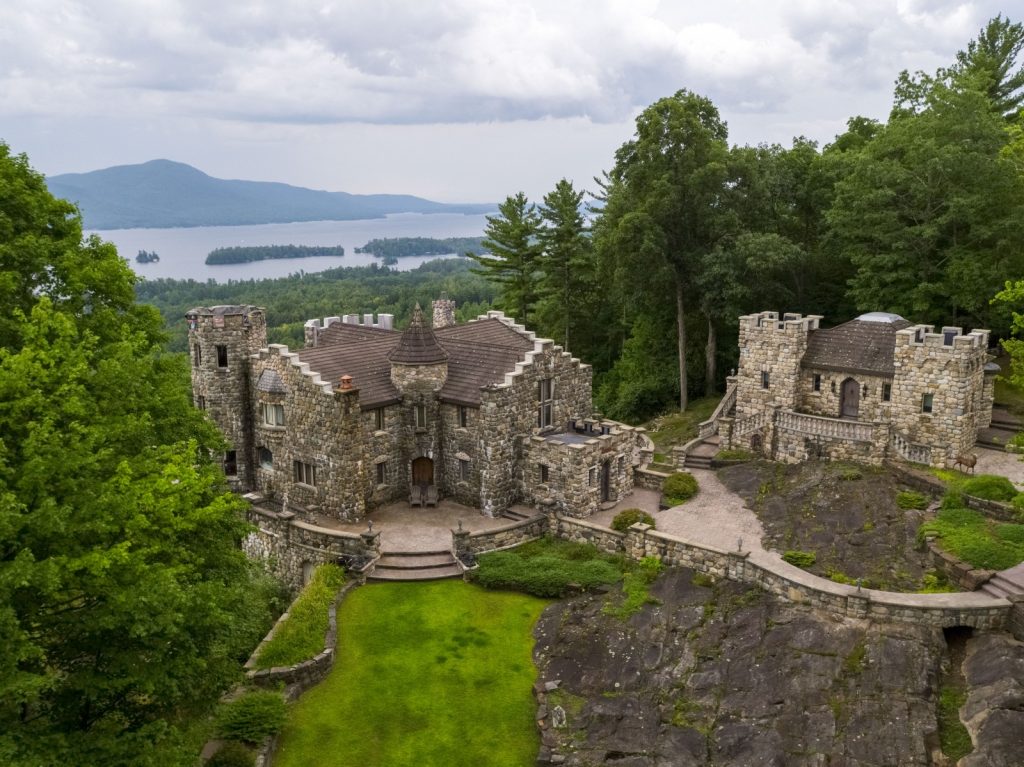 Related:
Products You May Like