It's a Catio, Daddio! A Video Tour Led by the Feline Himself
These glorified enclosed porches are the cat's meow.
It's hard to underestimate a cat's love of the outdoors — or the risk of letting felines roam freely.
They can be hit by cars, trapped in garages and just plain lost. Then there are the birds they kill (although windows also do major damage to bird populations).
Forward-thinking cat owners have devised a solution: the catio.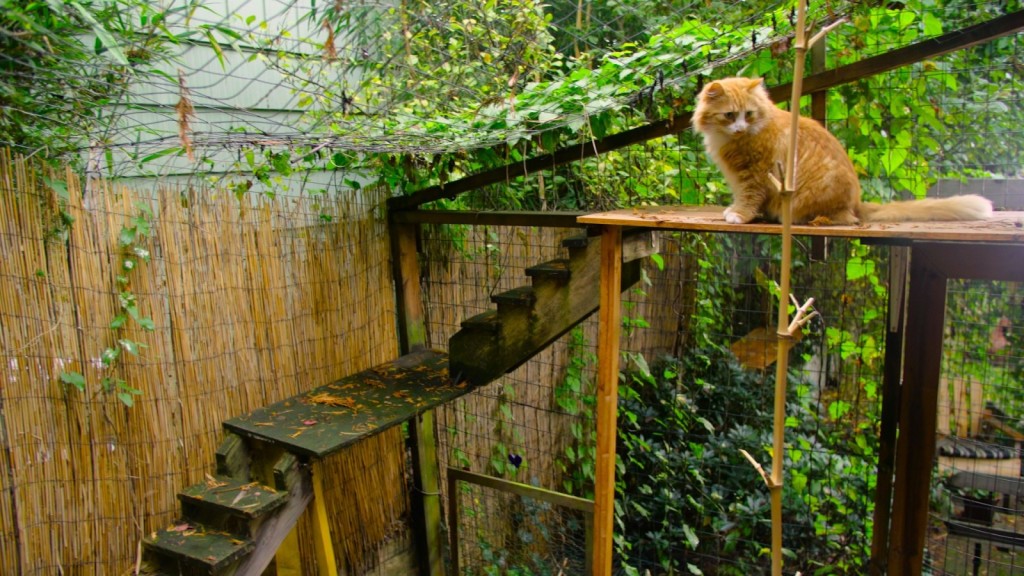 Basically, catios are screened-in porches glorified with stairs, shelves, cushions and scratching posts — as well as sturdy walls, roofs and floors to keep cats in and other critters out. Catios come in all shapes and sizes and can be homemade, custom made or ordered online, with prices ranging from $500 to $5,000.
From these enclosed perches, cats can mock-chirp at birds and squirrels all the livelong day without anyone coming to harm.
They can also bask in the sun, as Little Lord Fauntleroy demonstrates in his Seattle catio:

Little's catio, which he shares with four other cats, was featured on a Seattle Catio Tour. His human mama, Jennifer Hillman, jokes that she sometimes feels like a pestering mom to her feline family: "Go on out; it's beautiful out!"
Jean White of Bellevue, WA, spent about $1,200 on a catio for her cats.
"It may sound pricey, but a vet bill is way more," said White, who lives near a bus route and in an area where there are coyotes and raccoons. Like most catios, hers is connected to the house by cat doors.
At first, one of her cats didn't get the concept and thought her Siamese friend was disappearing into a curtain.
Once it clicked, the two began chasing each other in a loop through the catio and White's home, a tradition that continues — when they're not napping.
Video and photos by Erik Hecht
Related:
Originally published October 2015.
Products You May Like