How to Solve Small-Space Storage Dilemmas
Try these tips for making the most out of usable space in your dwelling, no matter its size.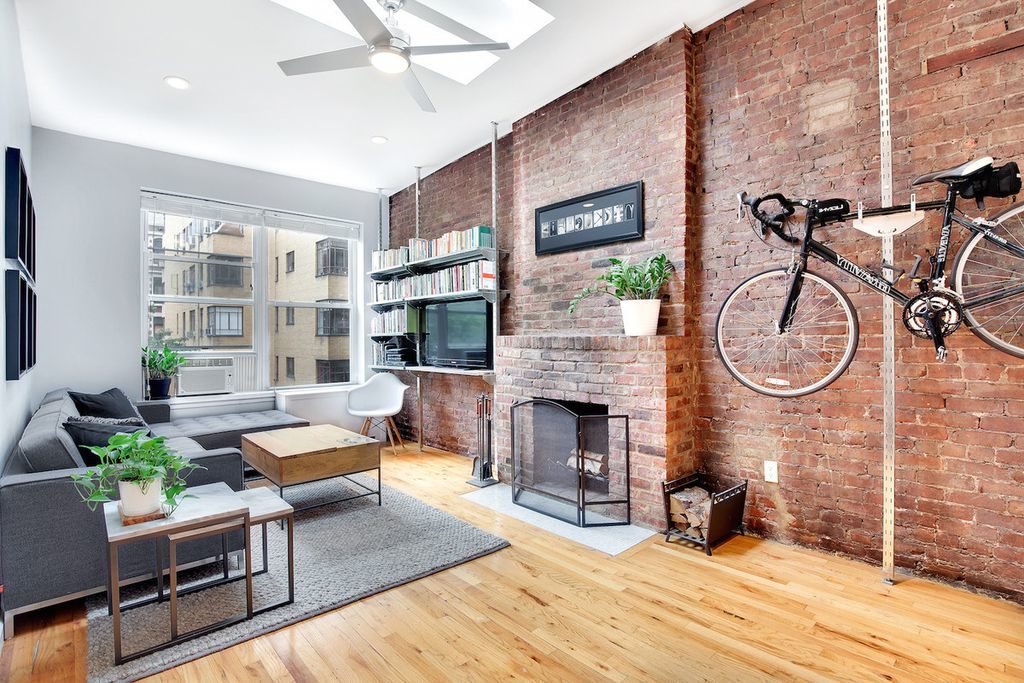 When you're in a small space — especially if you're sharing it with others — you've probably realized that square footage is something to be savored, not squandered. If things are feeling a little crowded, it may be a good time to assess your storage methods. Here are three approaches to open up space in your home and storage tricks for some of the toughest, bulkiest space-takers you may own.
Declutter the kitchen
Kitchen counters are often primary spaces in the life of a home, yet they're often the most cluttered. Some easy fixes include: 
Make the most of your vertical space. Try hanging spices or wine glasses beneath your cabinets, or install hanging pot racks, magnetic knife strips, mounted dish-drying racks installed above the sink, and rods with hooks for towels, aprons, small tools and oven mitts. These are all excellent ways to keep clutter in its place — and keep the surfaces and lower area of the room free.
Attach hooks and holders to the backs of cabinet doors. This will help keep foil and cleaning supplies neatly out of sight.
Put away appliances. This includes items like toasters and blenders. Store them in your pantry or bottom cabinets when not in use
Consider storage when grocery shopping. Small spaces aren't ideal for Costco-sized products.
Try a kitchen island. A small butcher-block island or microwave cart is a versatile tool for almost any space — even the tiniest. Consider a small cart with wheels to create more counter space and storage wherever you need it.
Look for space savers
Storage opportunities can be found in unexpected places. There's more room behind a door than you might think. The space beneath the bed can be a storage gold mine. Some common space savers: 
Use the entire closet. There's often a wealth of unused space above and behind your hung clothing. 
Look behind doors. Try a behind-the-door storage option with pockets or hooks. They can hold a wide range of items depending on your needs — jewelry, hair dryers, dog leashes, cosmetics, cleaning supplies, and shoes, just to name a few.
Look up. The ceiling or the upper half of the wall can be a great place to hang larger items like bicycles.
Use the space under your bed. Store your off-season wardrobe or lesser used linens under the bed. Try vacuum storage bags — stack your items inside, and use your vacuum cleaner to remove the air. Your items will shrink significantly and they'll be protected.
Think vertical. Tall shelves can be great places to store supplies in bins or baskets. 
Invest in furniture that does double duty. Choose pieces that have hidden, functional storage, such as entryway benches or ottomans, where you can tuck away items like scarves and books.
Downsize your belongings
This may seem obvious, but downsizing your belongings regularly can be a helpful habit to develop if you're short on storage. As you organize and find homes for your things, keep these classic letting-go tactics in mind: 
Consider your item's functionality. Ask yourself if you've worn or used it in the past year.  
Find ways to repurpose sentimental valuables. Can you work small furniture or household items into your decor by repainting them? Can you digitize memories by taking photos of items you can't find room to store?
Sort items into piles. These include "yes" and "no" piles, as well as piles for donating to charity, giving away to family or friends or selling on an online marketplace.
Schedule seasonal or monthly slots in your calendar for downsizing. Consider challenging yourself to donate a certain number of items each time you purge, or embrace the "one in, one out" method to avoid accumulating more things than you have space for.
With a little creativity, you can transform your space from cluttered and cramped rooms to an organized and inviting dwelling with room for all.
Products You May Like