Embracing Order in the New Year
Tackle clutter and make your space work for you — with style.
For many people, the new year represents a clean slate and brings a renewed sense of possibility and enthusiasm. It's a wonderful time to get your home organized in anticipation of the busy months ahead. Effective storage solutions and organization systems will enable you to enjoy your home to its fullest. Here are some tips to put you on track for an orderly and productive year.
Learn to let things go
The first step in any organization plan is purging. This can be the hardest part, but it is also the most rewarding.
Don't keep things that aren't functional or don't bring you joy. Also remember that something you let go of might make someone else very happy.
If you're not sure you can part with an item, store it in a box and see if you miss it or need it. This is a great litmus test for what's truly necessary. If you don't miss it after a set amount of time, donate it!
Don't let the perfect be the enemy of the good
Any organization effort is better than no organization effort. It's best to approach a behemoth task like organizing your entire home in stages.
The house provides us with natural barriers. Think of each room as its own project and it will begin to feel more manageable.
And remember that it gets worse before it gets better, so don't feel discouraged early on. Organizing is not something that happens in one day — it's a journey and a state of mind.
Think outside the box store
A trip to your local organization store can be fun, but unorthodox storage solutions make for a more interesting space.
Beautiful, one-of-a-kind pieces can be highly practical and help make your home more functional. Make use of available and affordable materials, when possible, to stretch your home organization budget. You can craft solutions yourself or revitalize secondhand pieces that fit with your style.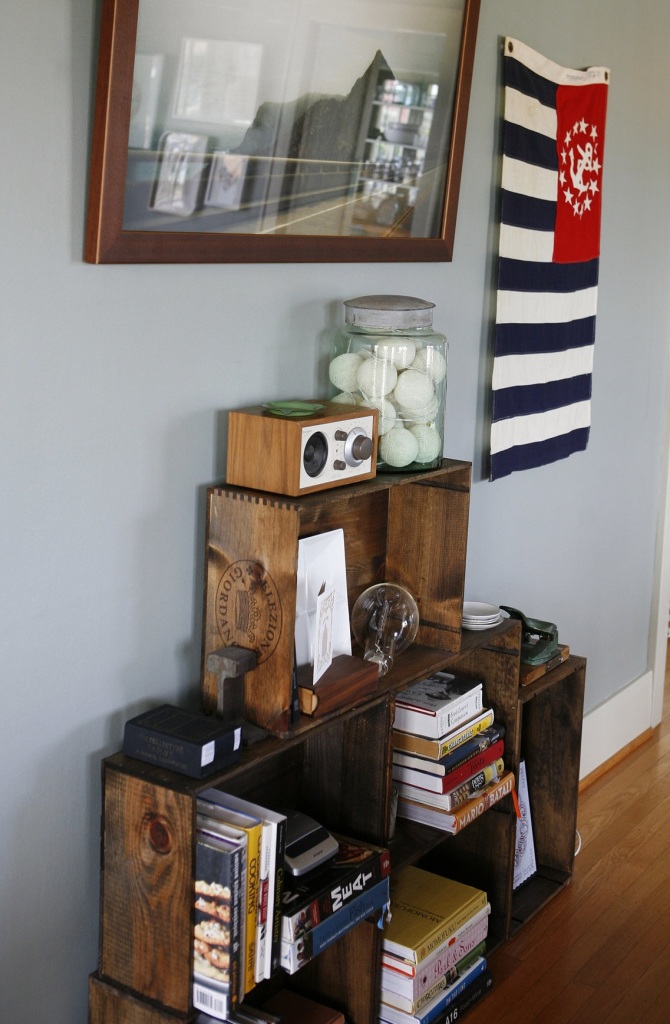 This bookcase was made out of old wine boxes and then stained a dark walnut color.
The three Bs: bins, buckets and baskets
Oh, and jars. (But that doesn't start with a B.)
Once you've whittled down your belongings to favorites and essentials, you're going to need somewhere to store them. Baskets and buckets have a wonderful visual impact in a room — filling nooks, resting against chairs and adding texture and color.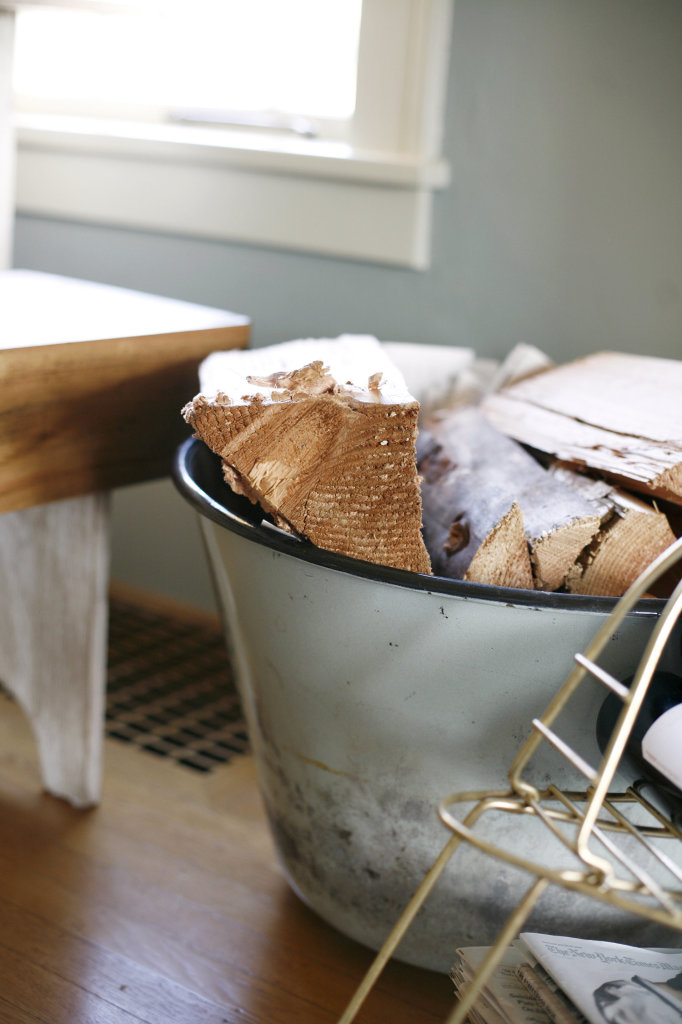 They are also highly functional for storing everything from toys and blankets to magazines and shoes. Keep an eye out for unexpected vessels, like this gigantic industrial mixing bowl that is now a great solution for avoiding entryway clutter.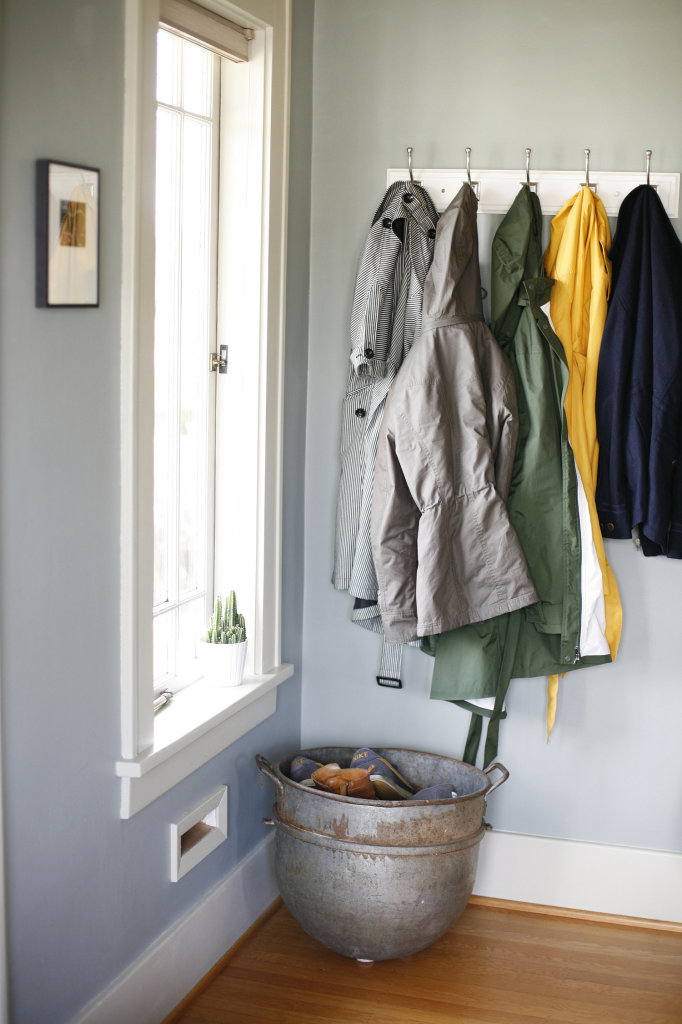 Using jars in the kitchen to store dry goods can make open shelving a lot more appealing. Bonus: By keeping healthy ingredients in plain sight, you'll probably end up using them more often.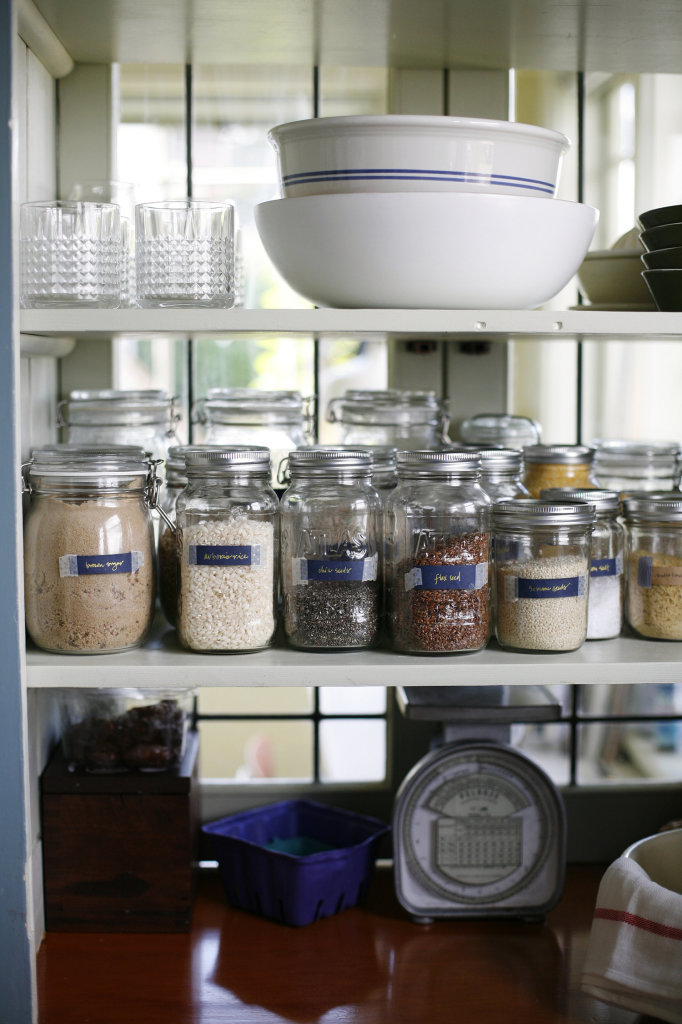 Use your vertical space
If your home doesn't have a huge footprint, vertical solutions are essential for staying organized. These can be implemented in a more practical manner — like stacking bins and boxes under your bed or in your closet — as well as through design decisions.
Capitalizing on vertical space draws the eye to different parts of the room and creates a sense of balance, in addition to saving important real estate on the floor.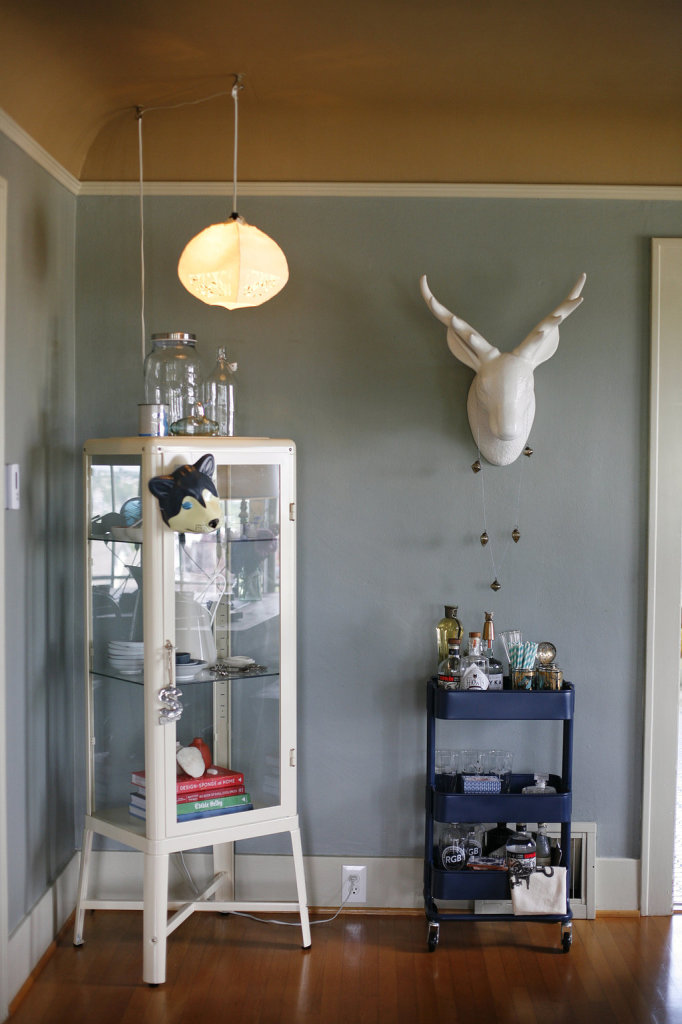 This curio cabinet makes excellent use of a corner that might otherwise be neglected. A hanging light above has a nice visual impact and doesn't take up any additional space.
The best reason to get and stay organized? You'll save yourself valuable time — which means you can focus on doing things that really matter to you.
Related:
Originally published January 2015
Products You May Like