21 Types of Houses – Find Your Perfect Home Type
Ready to shop for homes, but overwhelmed by the types of houses or listing descriptions or unsure which type of home is right for you? Dwellings can be classified in two ways, either by the types of homes or styles of homes. The home type refers to the building structure, while the house style is based on the architectural elements that make up its design.
Knowing the different types of houses and styles available can help you make an informed decision when you buy your next home. It can also help you better understand your current residence. Learn more about all the types of houses available with names and pictures below.
Single-family home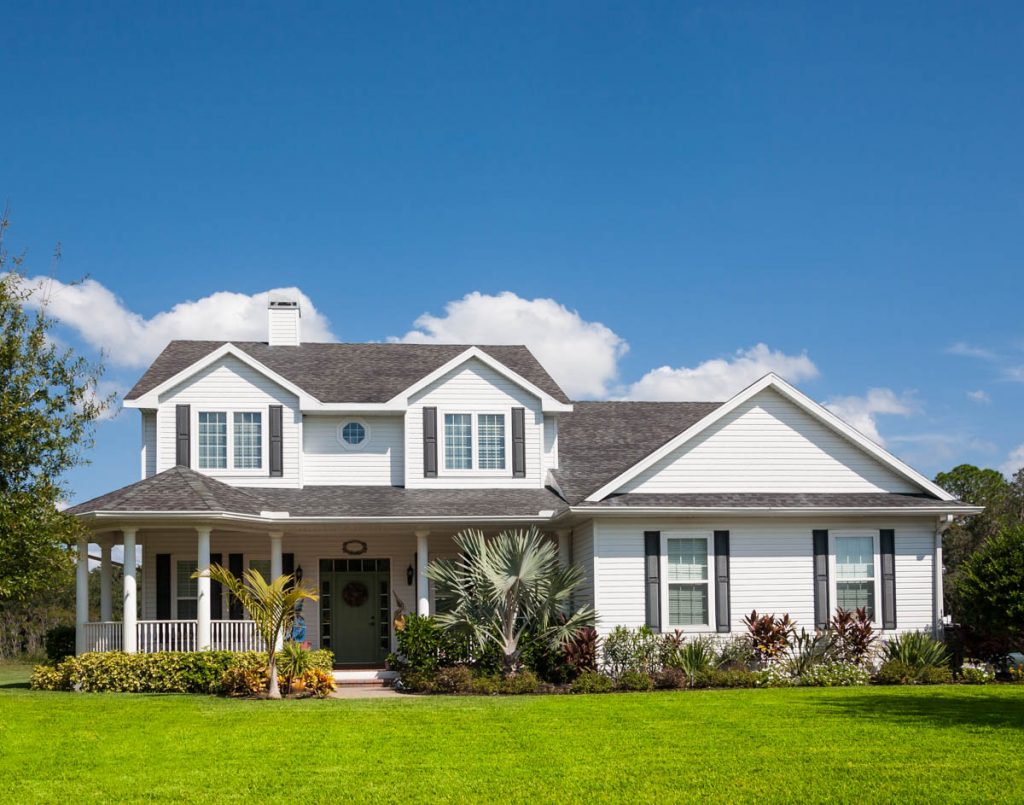 A single-family home is a standalone, detached house used as a single dwelling unit. This is the house of the American dream. It's made to be a residence for one family, person or household. It has a private entrance and direct street access and is built on land owned by the homeowner. Single-family homes are the most popular of all home types. According to the Zillow Group Consumer Housing Trends Report 2021, most homeowners (82%) live in a single-family home. Typically, this home has three bedrooms, two bathrooms and is about 1,725 square feet.
Multi-family home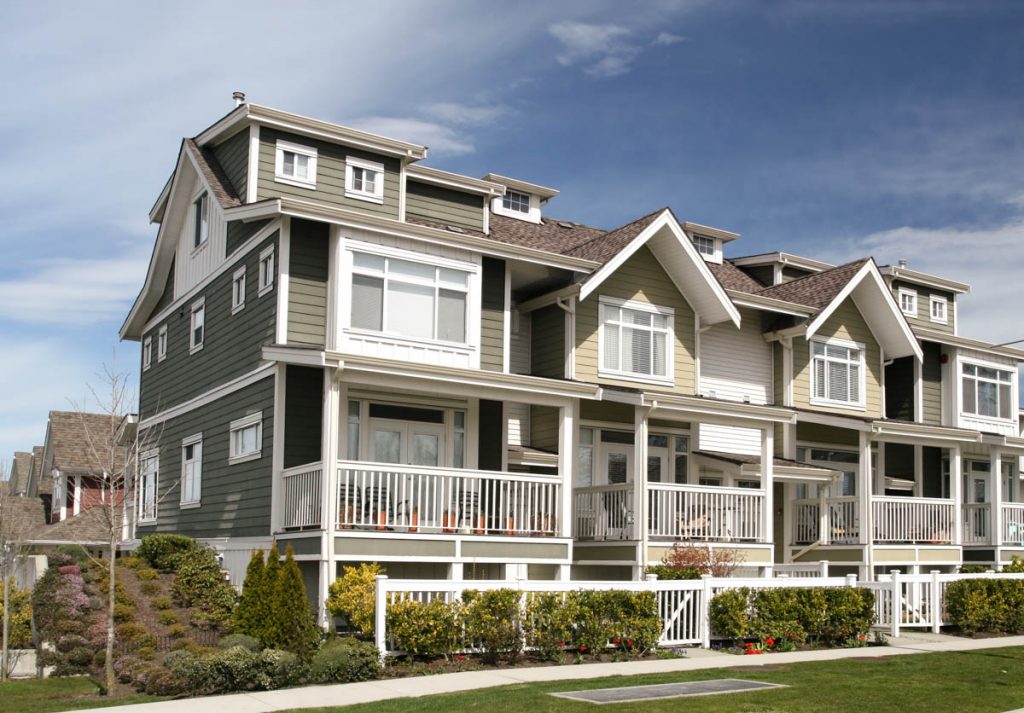 A multi-family home is a single building set up to accommodate more than one family living separately. If a structure includes more than one living space with separate entrances and privacy, it's a multi-family home. "Multi-family home" is a broad term covering a range of home types, including duplexes, condos or apartment buildings.
Apartment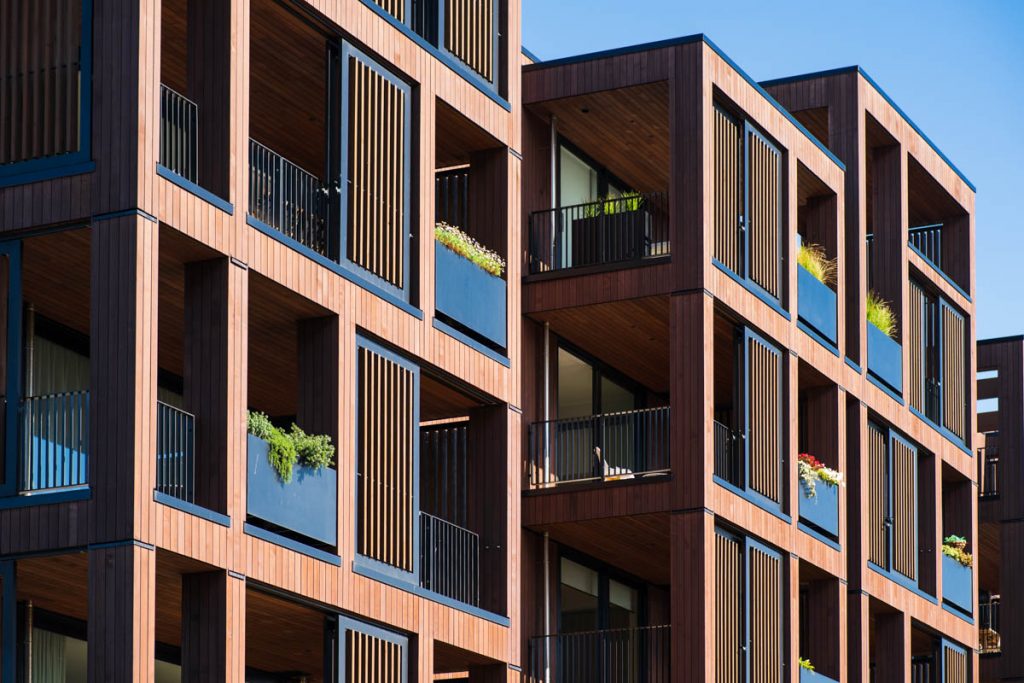 Apartments are rented residential units that are part of a building. An apartment can also be a separate dwelling in a home. Apartments are one of the most common types of houses in the USA. They typically have an owner or management company who manages all the units and is responsible for upkeep and maintenance.
Condo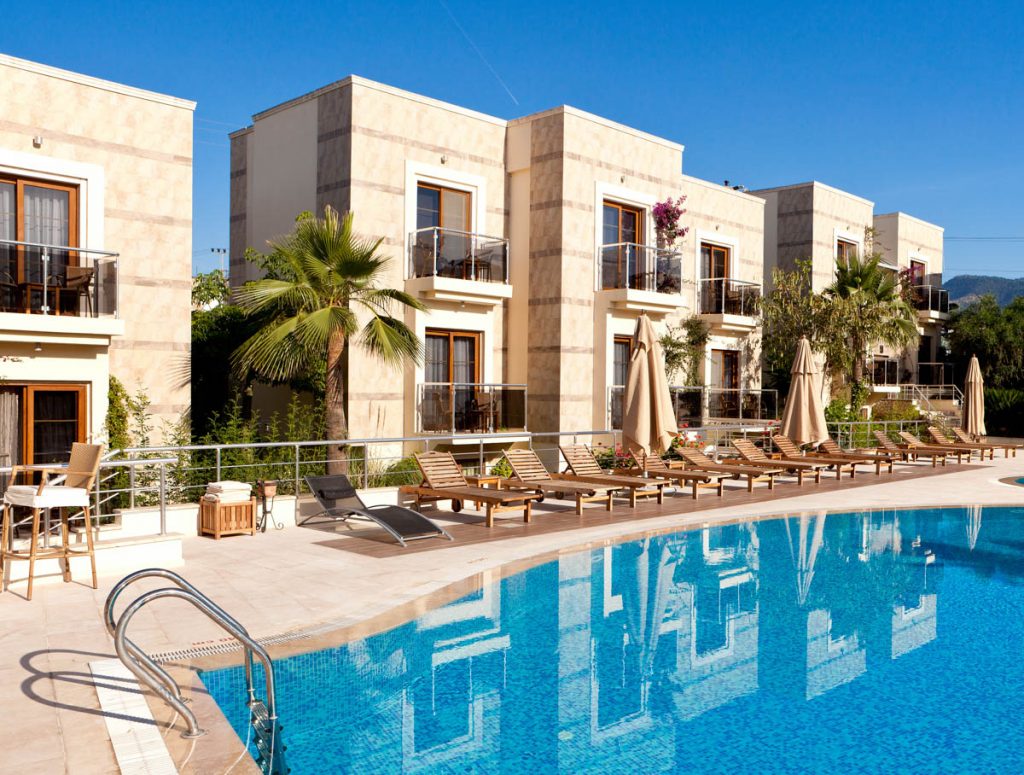 A condo is an owner-occupied apartment. "Condo" is short for condominium, and it's usually a building with a collection of individual units. Public common areas (like pools, gyms or green spaces) are jointly-owned and managed by a homeowners' association (HOA) or condominium association. Residents pay a fee to the association to maintain the public spaces, but residents own their condo outright. The first condos were built in the U.S. in the 1960s. Since then, condos have become one of the most popular home types for homeowners who don't want the upkeep of a single-family home.
Co-op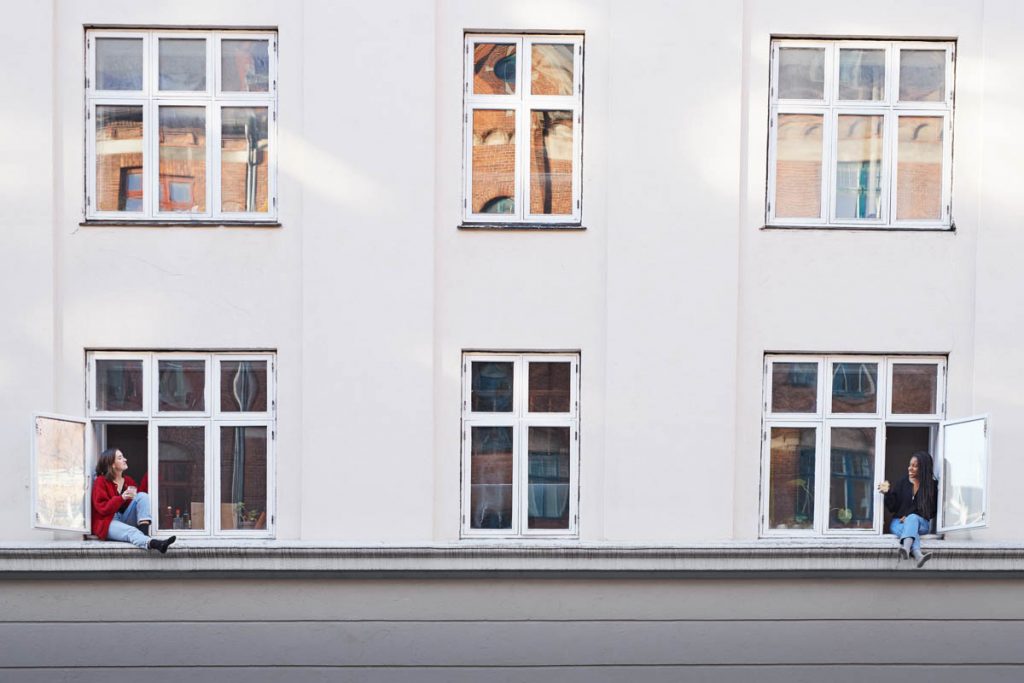 A cooperative, or co-op, is housing that is a corporation. A co-op resembles a condominium, but owners do not own the real property associated with their unit outright. Each resident owns a share in a corporation that allows them to live in a unit under a proprietary lease agreement. The co-op is managed by an elected Board of Directors who promulgate building rules and policies that must be followed by shareholders and approve prospective purchasers before any co-op shares are transferred.
Co-ops are often less expensive to purchase than a condo, making them attractive types of houses in pricy urban areas like Manhattan. As with condo ownership, co-op's require monthly maintenance fees that covers building upkeep, amenities, staff costs, and property taxes. These fees may be a bit higher than those paid on a condo. These amounts can vary widely. Co-ops are often considered more financially stable since the Board is tasked with ensuring that the building remains financially stable; however many find the Board's building rules too restrictive and purchase/sale approval process burdensome.
Duplex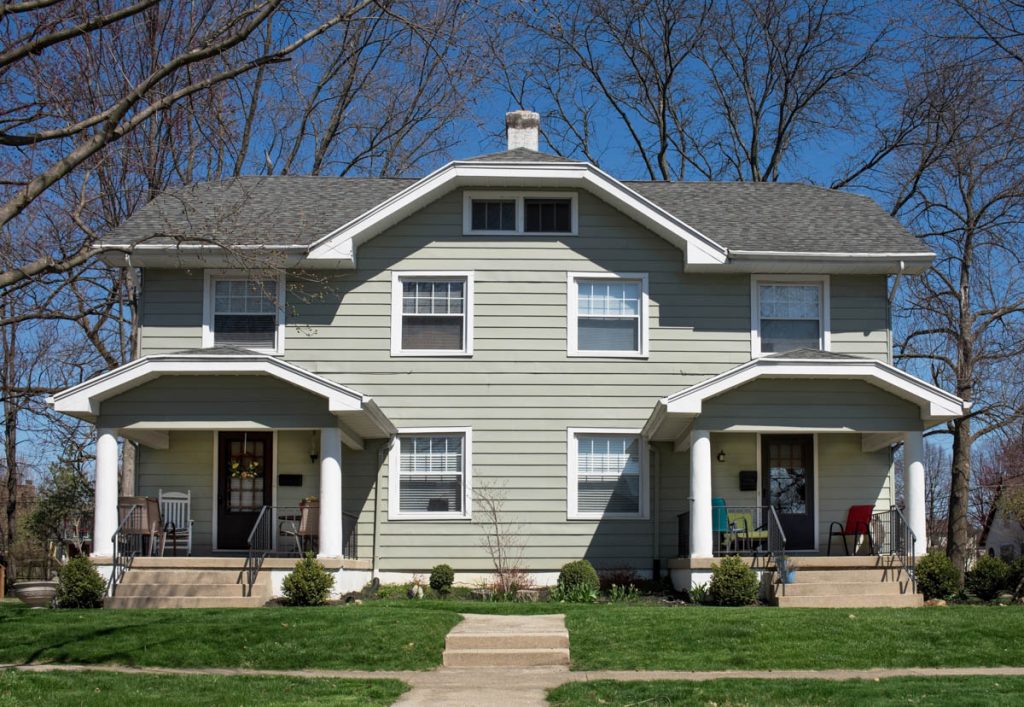 A duplex is a single structure with two private living spaces that share a wall. While a duplex is considered one property, it may be sold to two separate owners (similar to a twin home). If there are two owners, they must cooperate on decisions regarding the property. This is one of the more common home types for people who want to dabble in investment property because an owner can live in one unit and rent the other.
Twin home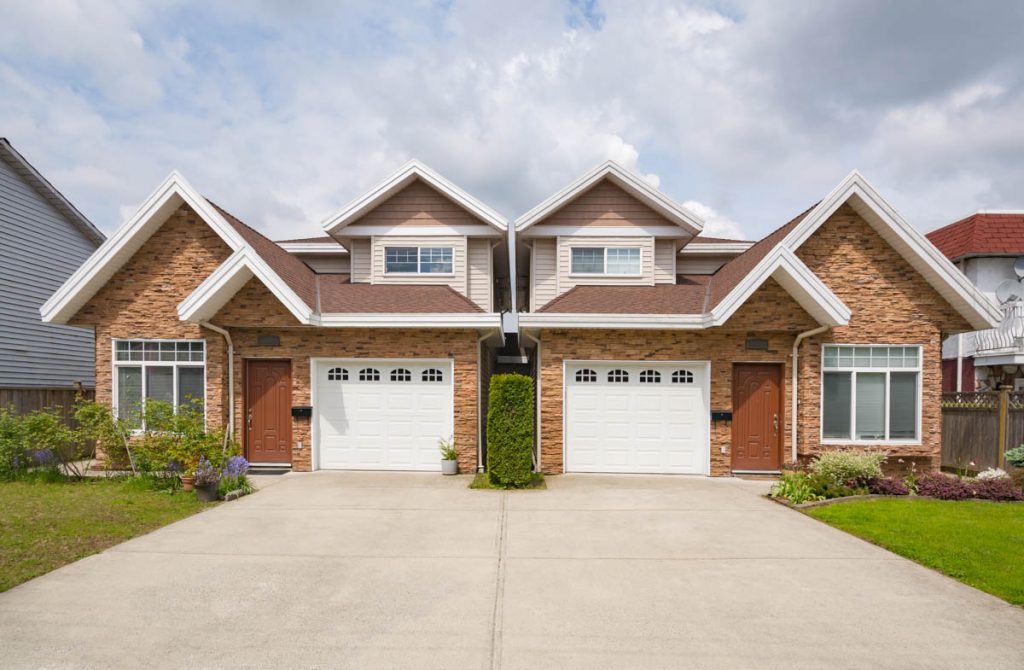 A twin home is sold as two properties on two separate lots. You might share a wall with the person next to you in a twin home; otherwise, the owners are free to treat their side of the structure and the lot as they wish.
Townhouse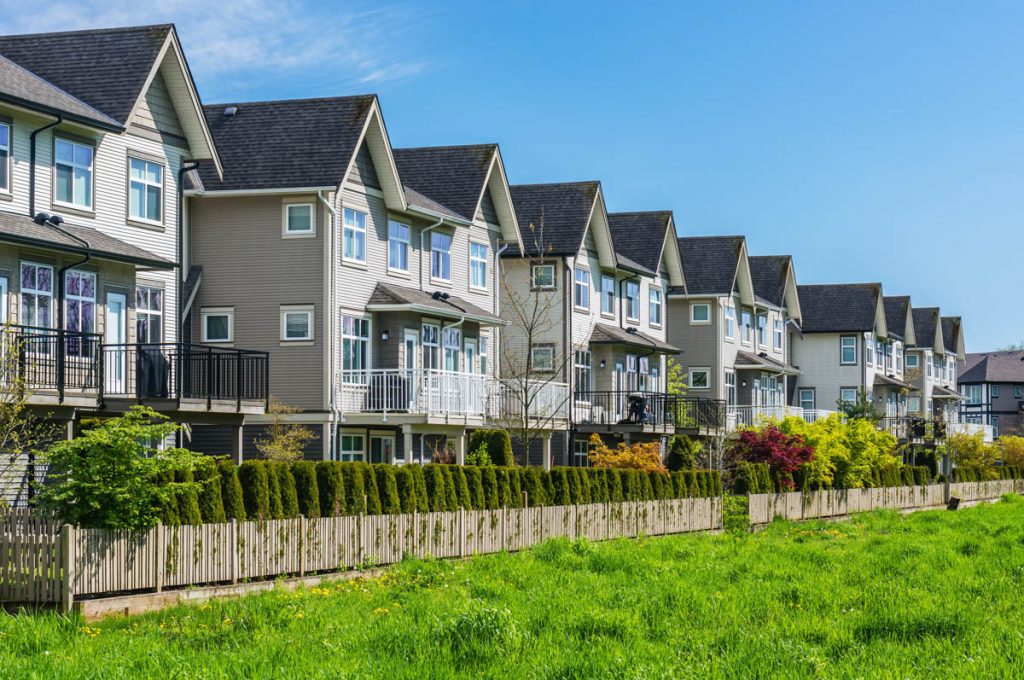 A townhome, or townhouse, is a subtype of a single-family home that shares at least one wall with another home. They have a row-house design and are typically two or three stories with a traditional floor plan and a hallway at the side of the home that leads to bedrooms upstairs. Typically townhomes have minimal lawn space. Unlike row houses, townhomes can be arranged in clusters or lines that aren't parallel to the road. Townhouses also may have a private garage and a small private outdoor space. Some townhome communities have an HOA that takes care of public areas and exterior maintenance.
Brownstone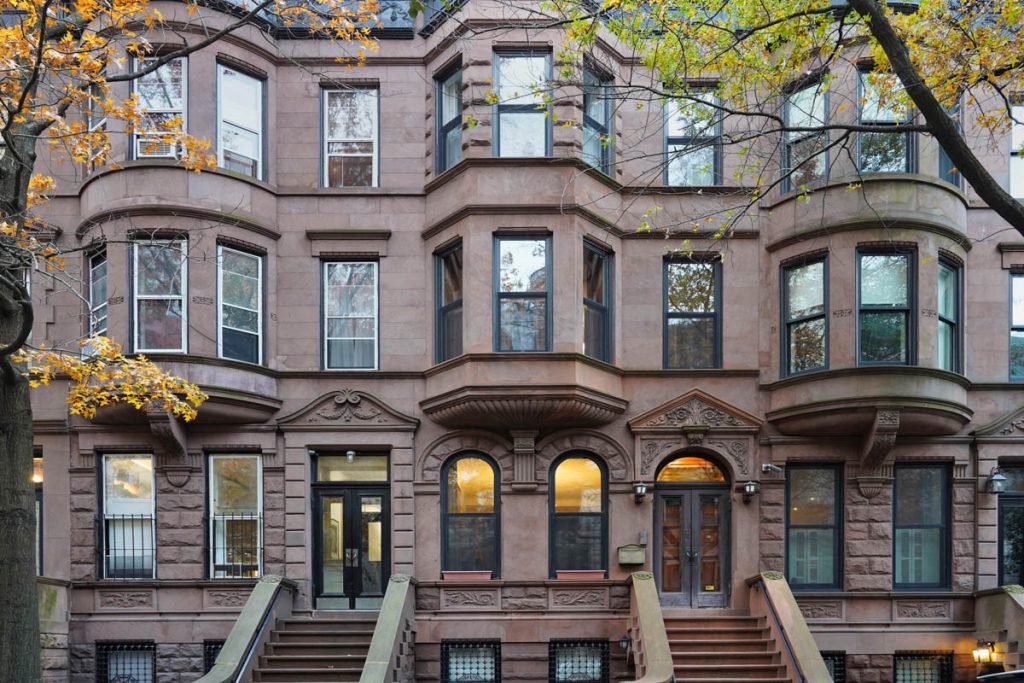 Brownstones are a type of iconic New York City townhouse. The name refers to the brown sandstone used to cover the facades of these brick homes built as upper-middle-class single-family homes in the 19th century. They tend to be three or four stories and have bay windows and elevated stoops that lift the entrance off street level. They're quintessential New York. Think Carrie Bradshaw's West Village digs in Sex and the City. Some brownstones have been subdivided into smaller condos or apartments. The ones that are intact and owned by a single family are generally considered mansions.
Row house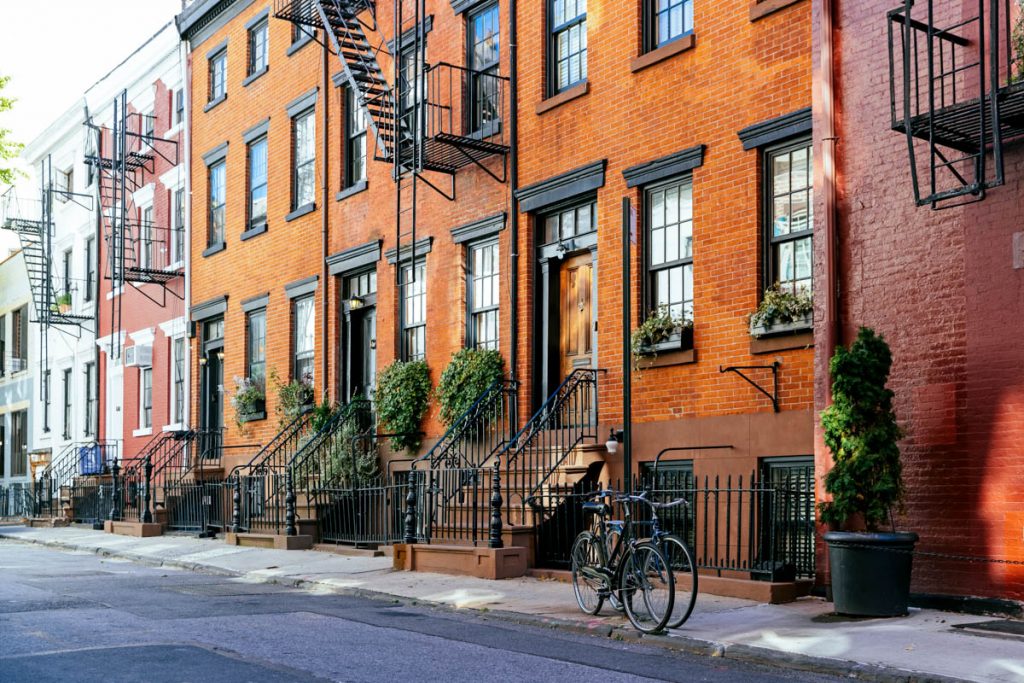 A row house is a grouping of nearly identical low-rise homes lined up along a city street. They share common walls and a roofline. In the U.S., these types of houses originated in the 19th century, and they're an iconic part of neighborhood identity in cities from Philadelphia to St. Louis to San Francisco. Row houses usually are two to four stories tall and were built for one or two families but may have been subdivided as demand for housing increased. Most of them date to the Industrial Revolution, which means they were built more than 125 years ago. Row houses are a nice alternative to high-rise apartments and give European scale and density to urban areas.
Modular home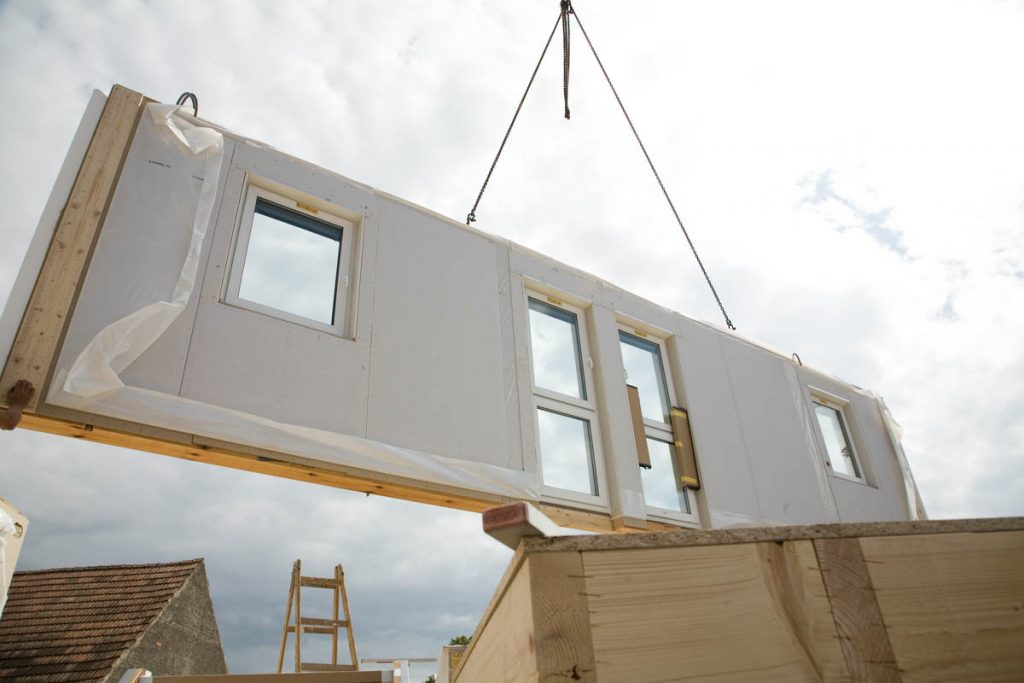 Modular homes (also called prefab or prefabricated homes) are types of houses built in a factory in several pieces and transported to a home site where a construction crew assembles them. They're typically built on crawlspaces or basements, and they look like traditional stick-frame homes. They are also similar to traditional homes in size and features. Modular homes must follow local building codes.
Mobile home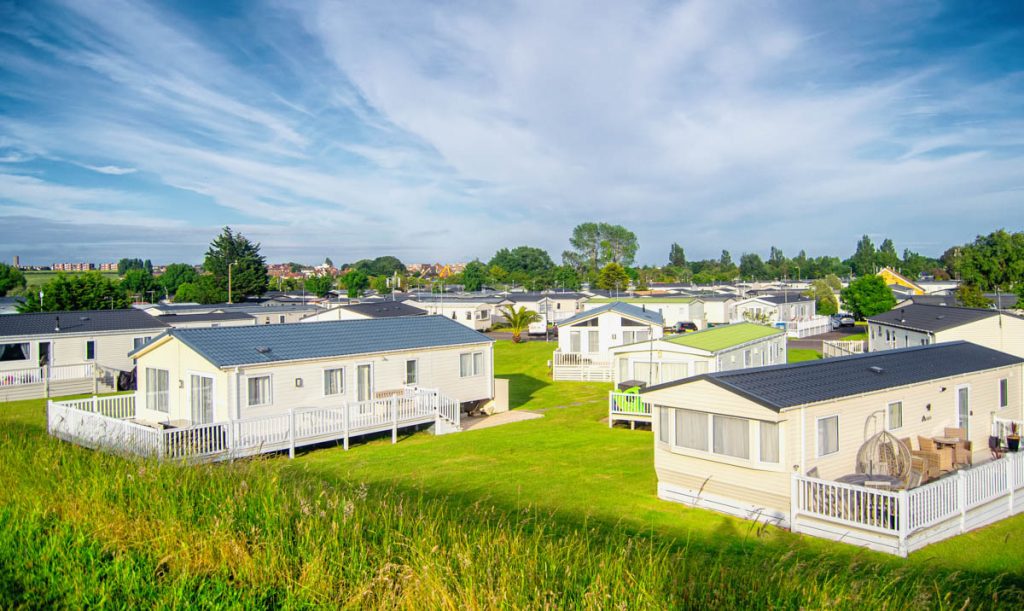 A mobile home isn't very mobile. Mobile homes (also called trailers or manufactured homes) are built in a factory and usually placed in one location for permanent living. Mobile homes come in two standard sizes: single-wide (typically 18 feet wide or less and 90 feet long or less) and double-wide (typically 20 feet wide and 90 feet long or less). Unlike an RV or motorhome, mobile homes are not intended to be moved from place to place. Some people use the terms "mobile home" and "manufactured home" interchangeably, but there's a difference. According to the Department of Housing and Urban Development (HUD), which regulates these types of houses, a factory-built home made before June 15, 1976, is a mobile home, and a factory-built home made after that date is a manufactured home.
Manufactured home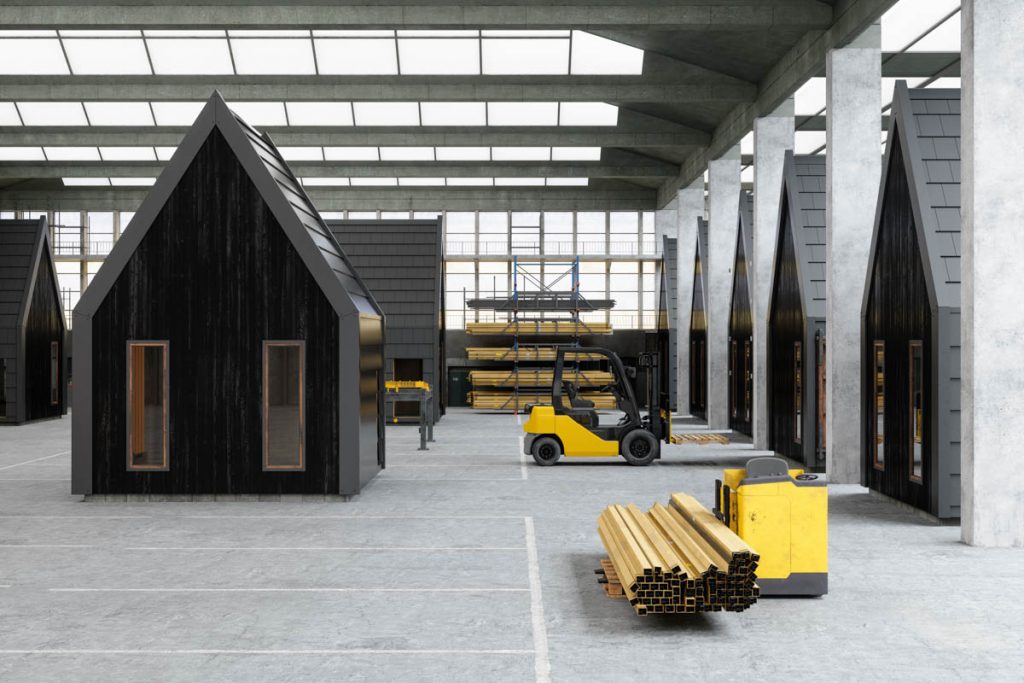 A manufactured home (sometimes called a mobile home) is a prefab dwelling built in a factory and then moved to a permanent location. Manufactured homes are meant to be moved only once, but since a manufactured home can be moved, it's not a modular home. Manufactured homes are generally placed on either land owned by the property owner or land that is leased from a manufactured home community. This home type comes in single-wide, double-wide and triple-wide floor plans with customizable features.
Motorhome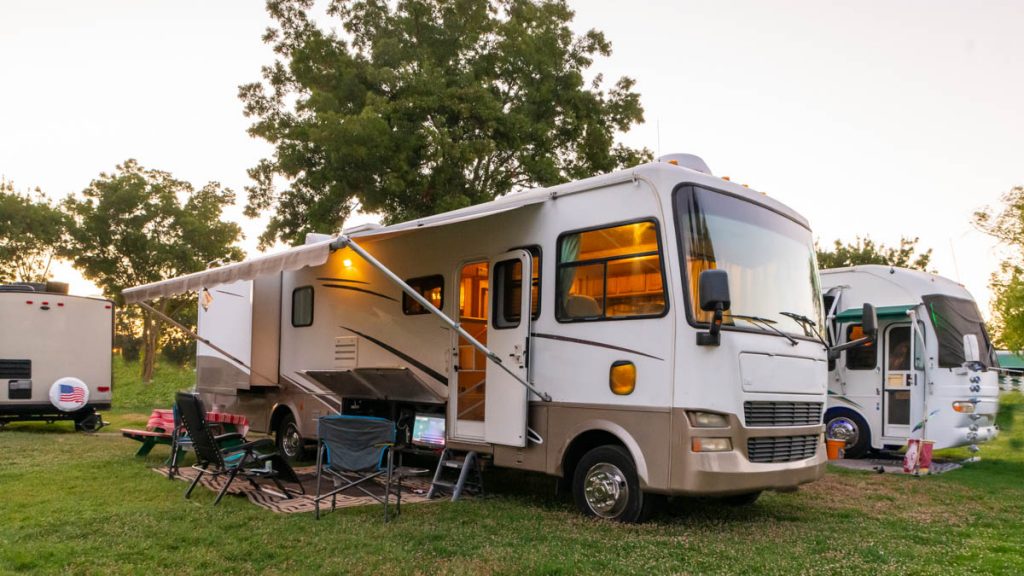 A motorhome or RV is a dwelling on wheels with an engine that allows you to drive it from place to place. Most motorhomes are used as second homes, but some people live in them full time. The most common size of motorhome, Class C-25, is 23 to 25 feet long and can sleep five people.
Houseboat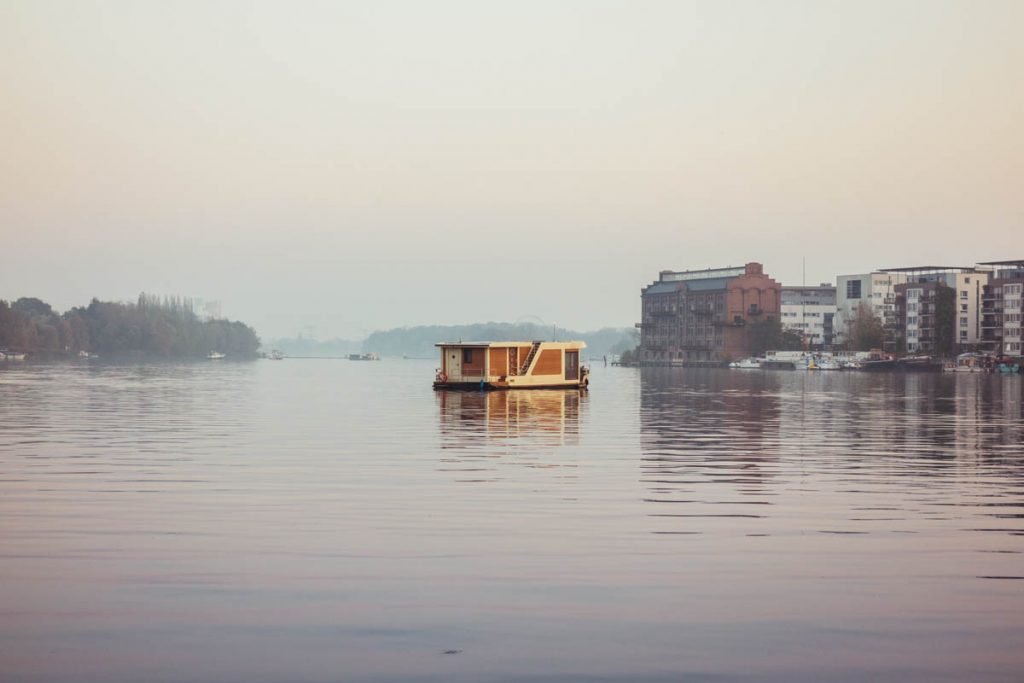 A houseboat is just what it says it is: a house on a boat. Houseboats are designed or modified to be used primarily as living quarters. Think of a houseboat as a motorhome on the water. Unlike a floating home, a houseboat is meant to be moved. It has an engine and can be driven to new locations. You'll usually need to get a boat loan, not a mortgage, to buy a houseboat, making it one of the more unusual types of houses from the standpoint of financing.
Floating home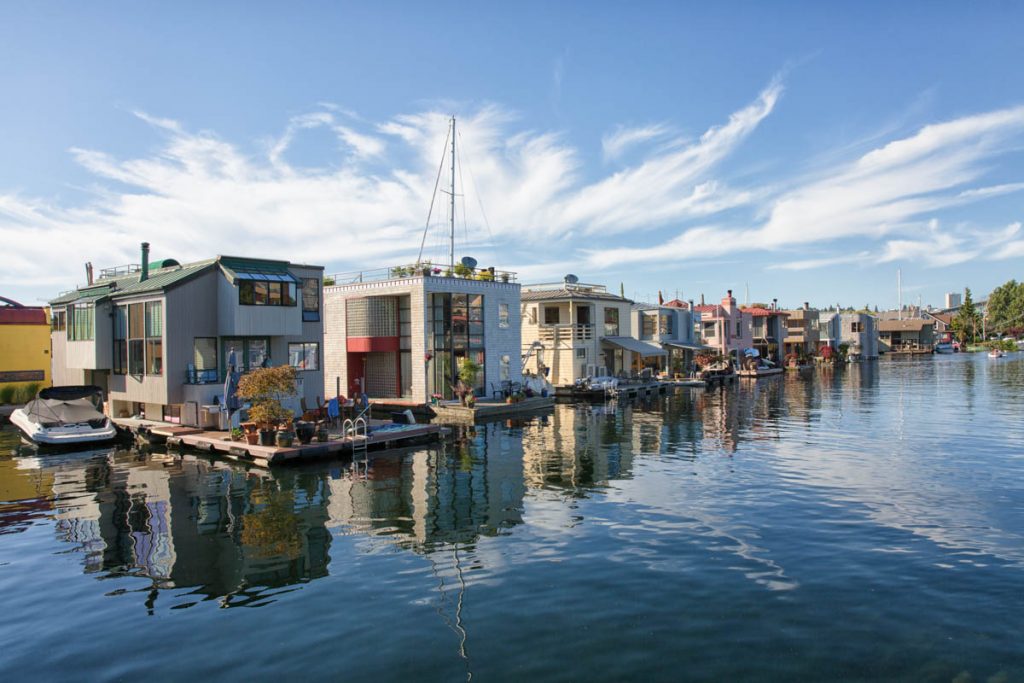 A floating home is a dwelling built on the water, on a floating foundation of logs, Styrofoam and/or concrete. Floating homes are not houseboats. They are not intended to be moved. They are permanently connected to public utilities and secured to a permanent structure called a moorage (aka a dock.) Floating homes can range in size from a tiny house to a four-story house.
Accessory Dwelling Unit (ADU)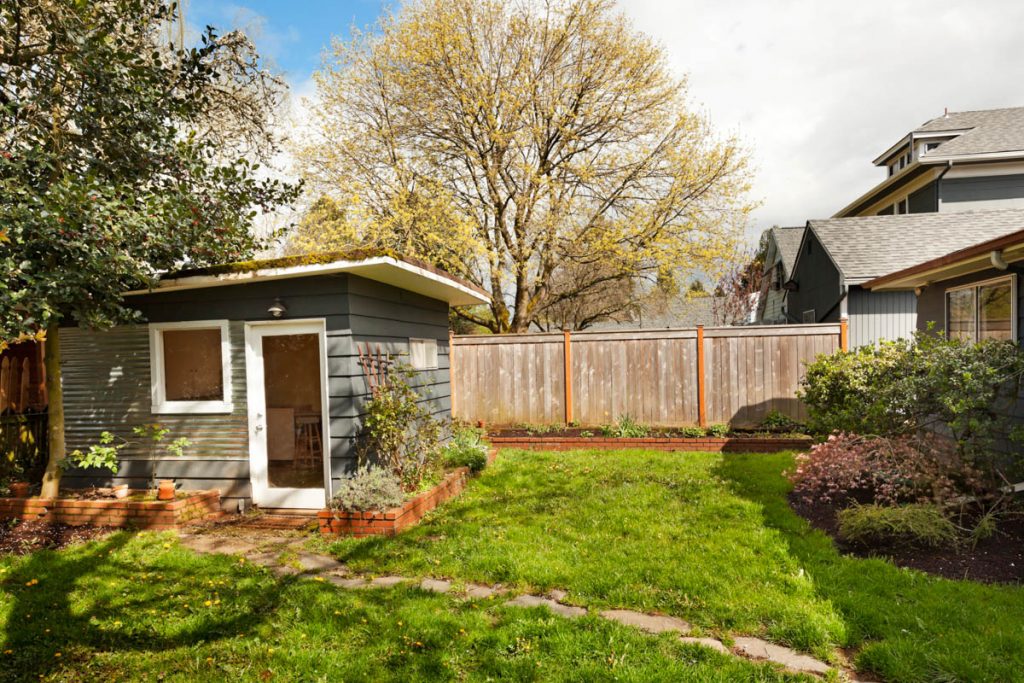 An Accessory Dwelling Unit (ADU) is a secondary house or apartment that shares the lot with a larger, primary home. ADUs are commonly called guesthouses, in-law apartments, carriage houses or granny flats. An ADU cannot be bought or sold separately, and a homeowner often uses them as a rental property (hello, Airbnb!) or to house a family member.
Tiny home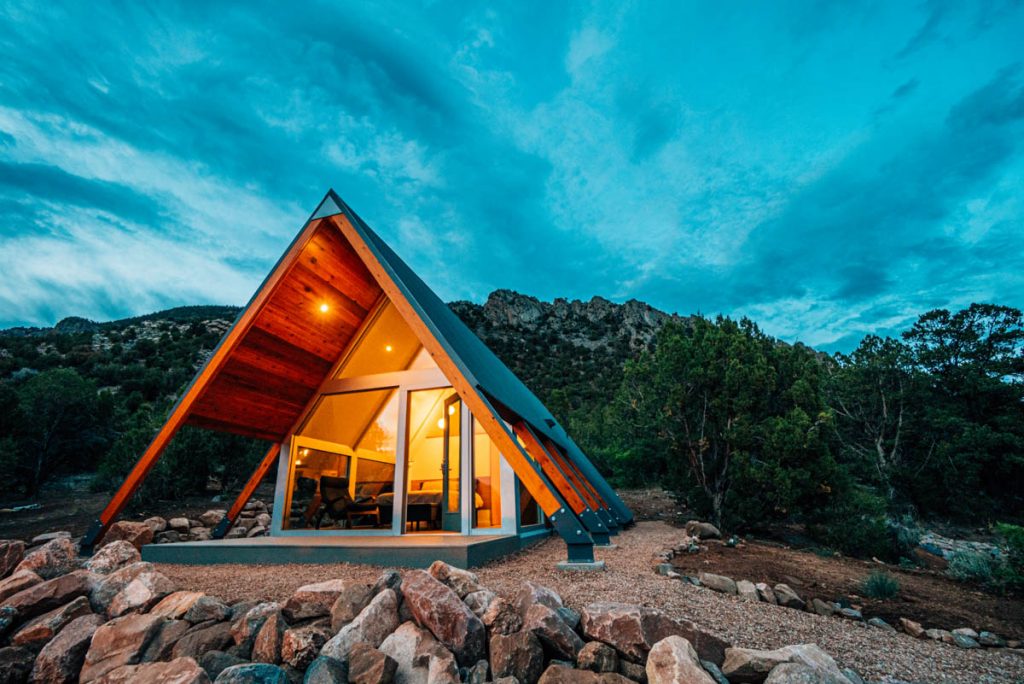 A tiny home or tiny house is a standalone structure, typically between 100 and 400 square feet. Tiny homes are part of an architectural and social movement that advocates downsizing and living with less. Some tiny homes are built on wheels, but they aren't necessarily meant to be mobile. Some consider any living space under 400 square feet — even RVs, vans, sheds and boats — to be in the tiny home family.
Mansion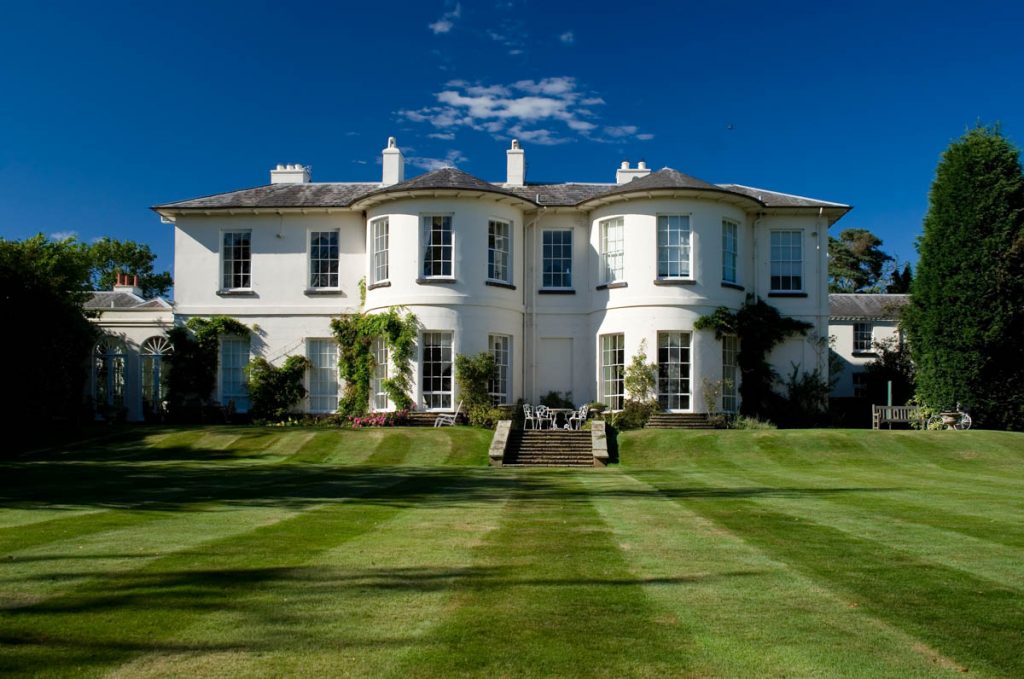 A mansion is a super-sized house. These types of houses are usually at least 5,000-square-foot behemoths with architectural chops and super-luxe amenities like grand staircases, a multi-car garage and a wine cellar. Think the Ringling Mansion in Sarasota, Fla., the Vanderbilt Mansion in Hyde Park, N.Y. or the stately Wayne Manor in DC Comics. The specifics of what it takes for a house to be a mansion vary by location. A 3,000-square foot house in Manhattan might be classified as a mansion, while a house in Atlanta would need to be twice as large to qualify for mansion status.
McMansion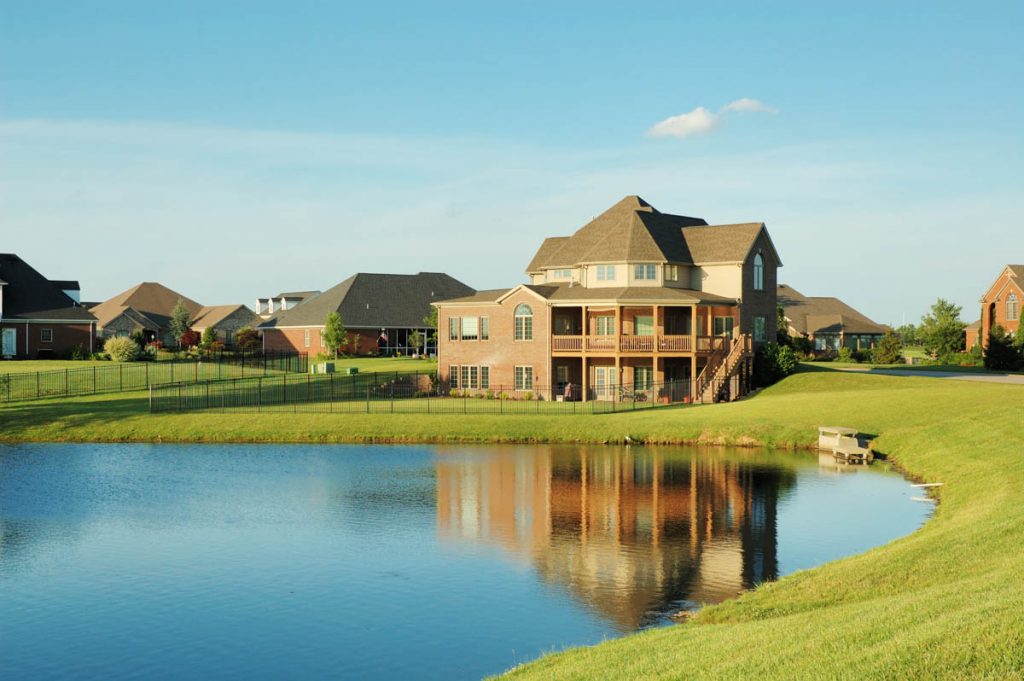 McMansion is a large, recently built, multi-story, cookie-cutter house with no clear architectural style other than its mega size. It's a house that's big for the sake of being big. "McMansion" is a pejorative term; a portmanteau of "McDonald's" and "mansion" that was coined in the early 1980s. As home types go, its meaning is imprecise. Some use the term to describe an oversized and cheaply built house. Others use the term to describe a large, new home that replaces a smaller, older house and is too big for the lot. McMansions are generally associated with bad taste and gentrification.
Tenancy In Common (TIC)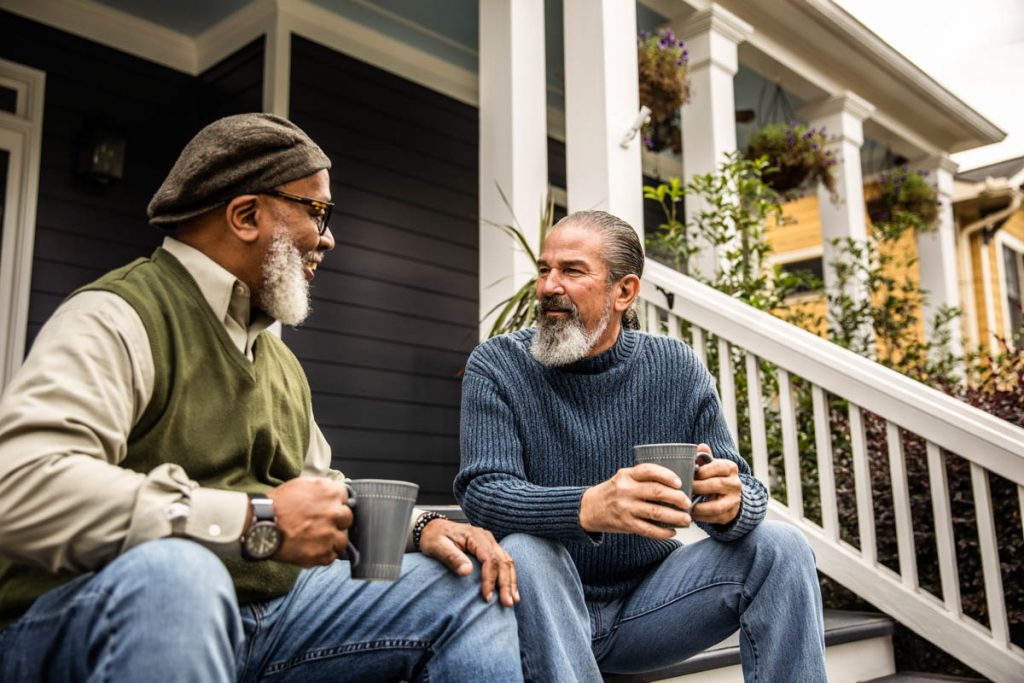 Tenancy In Common (or TIC) is an arrangement where two or more people share ownership rights in a property. This is where you buy a property with some friends and share it. It's a good way to buy in a pricey market as tenants in common share the mortgage and maintenance costs. Despite the term "tenant" in the title of this type of housing, you and your fellow tenants in common own the property. You're not renters. You and your co-buyers can decide how much of a share in the property each owns, and you can freely transfer ownership to another person at any time. TICs are not types of houses as much as they're types of homeownership. You can buy anything from a single-family home to a duplex with a TIC.
For more resources on buying a home, start here or read our tips on how to Level Up Your Zillow Home Search.
Products You May Like